Dry-ish January Cabernet Bundle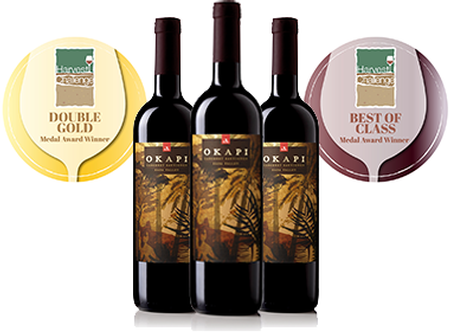 Don't let this Dry January get in the way of enjoying an excellent Cabernet. Here's an opportunity to taste the differences in Okapi's estate wines from different vintages. Each one is a full expression of the vineyard and growing season. Enjoy this trio at club member pricing and only $20.23 for ground shipping.
This bundle includes one bottle each of:
2018 Okapi Cabernet Sauvignon
2017 Okapi Cabernet Sauvignon
2015 Okapi Cabernet Sauvignon
Ground shipping only $20.23
*Offer valid until 01/31.
Product Reviews