Proprietor's Blend "Dan Rouge"
***Platinum Award Winner***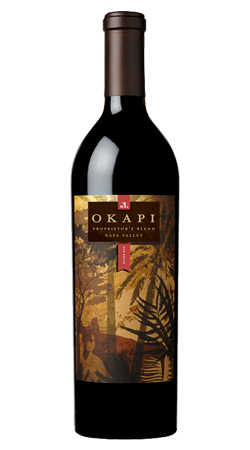 A brand new release from Okapi, we are introducing a red wine Proprietor's Blend "Dan Rouge" this month. It represents a creative collaboration beween Dan and our winemaker Ted Osborne. You'll recognize familiar notes in the bold flavor profile, but as a blend of multiple vintages of our Cabernet and a touch of Petit Verdot, it is something completely different.
Discover rich and storied aromas of cinnamon, fresh plums, winter spices, cured olives, cracked pepper, figs and pastries. On the palate, taste beautiful, silky bright cherries upon entry that turn supple and plush next evoking succulent blackberry pie and cocoa.
Wine Specs
Varietal
Proprietor's Blend