Bundle-up for Summer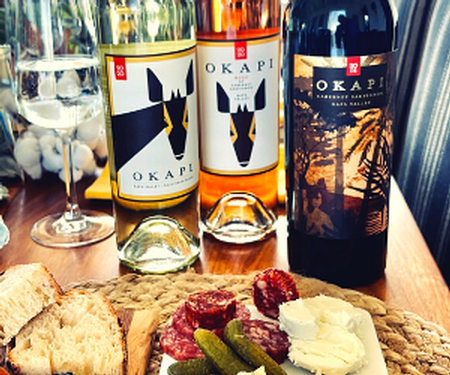 Enjoy $1 shipping on this 6 bottle bundle.
2020 Sauvignon Blanc - 2 bottles
Full and exotic, with lively aromas of guava, pineapple, lemon ice, mangos, fresh alfalfa, persimmons, cinnamon, and Starburst candies. A simply luminescent mouthfeel. All at once, zesty, creamy, and silky, with persistent layered flavors of mandarin orange, white raspberries, grapefruit, white peach, Meyer lemon flesh, and a finish that goes on and on, beckoning another sip.
2020 Rosé of Cabernet Sauvignon - 2 bottles
Overflowing with fascinating aromas of bright tangerine zest, strawberry lip gloss, ice tea, lemonade, orange candies, 'nilla wafers, and hints of bubblegum and sweet nectarine. On the palate, full, bright, and creamy, with ripe oranges, golden raisins, sweet tarts, creme fraiche, lemons, limes, and red berry taffy.
2017 Cabernet Sauvignon - 2 bottles
A polished, yet rich wine with a deep garnet hue from layers of intense fruit. On the nose, aromatics of black cherry, sweet floral scents, anise, dried sweet tobacco, and dark cocoa. On the palate, we get an intermingling of dark cassis, red cassis, fine-grain tannins giving way to juicy acidity and an overall rich and mouth-coating texture. The finish is lengthy exuding forest floor scents and bright red fruit.
Product Reviews